Empennage- Vertical Stabilizer
I ordered the Empennage/Tailcone Kit to build first in the RV14A project. Van's Aircraft does not provide a "QuickBuild" option for the empennage.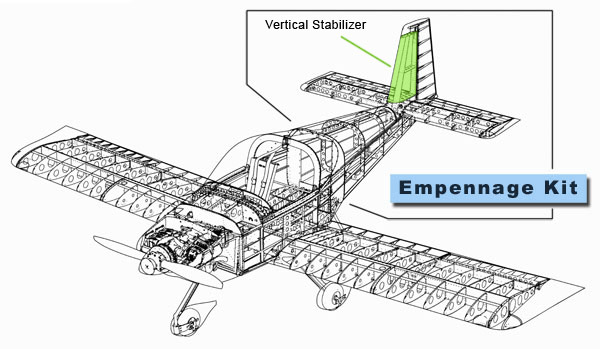 Basically, the empennage kit includes everything aft of the canopy and is about half of the total fuselage.

The first item to work on according to the builder's plans is the vertical stabilizer so I pulled the individual parts from the inventory and started the clean up process to assemble the "skeleton" framework of the tail section.

The parts included: VS-706, VS-803PP, VS-412PP, VS-808PP, VS-707, VS-411PP, VS-705, VS-702, VS-704, VS-410PP, VS-01401, and VS-801PP.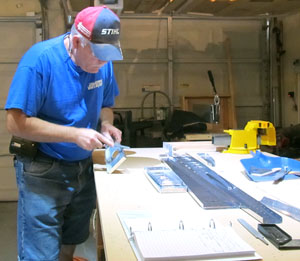 The basic idea is to deburr any rough or machined edges before clecoing (using small clamps to temporarily hold pieces together) and match-drilling pre-punched holes for the final riveting process.

I was a little concerned about the bow in part VS-808PP (rear stabilzer doubler as seen above) but after a quick call to Van's builder support I was told that it wasn't uncommon in the forming process for a part to have a slight bow and that it would be perfectly fine and flat once the rivets were in place.

I have been using a combination of flat and round files, scotchbright (gray- "ultrafine" pads), and sandpaper to polish the edges and lightening holes before proceeding to the next step.
---