Fuselage
Van's Aircraft offers a "QuickBuild" option for the fuselage. I decided that in order to have the airplane flying in the quickest time it would be nice to have the fuselage quick built by Van's quick build team called "Famous Secret" located in the Phillipines. We also ordered the quickbuild wings at the same time.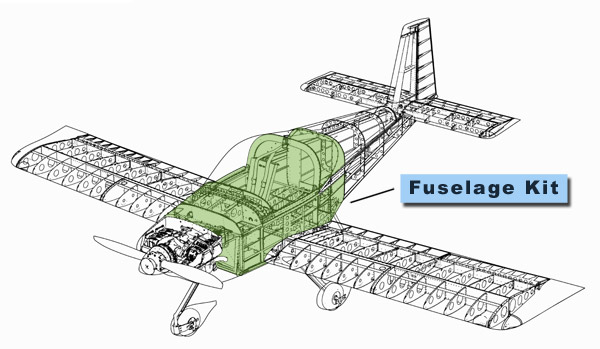 It took 8 months, almost to the day, from the time we ordered the quickbuild kits until we received them at our hangar.

A QuickBuild fuselage is approximately 75% complete. The majority of the aluminum structure is riveted together. All parts are primed before assembly.
Delivery Day!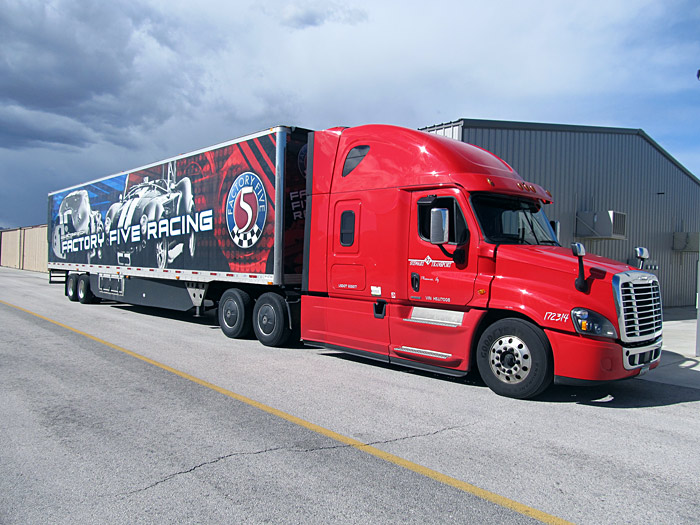 We made arrangements to have our quickbuild kits delivered by Tony Partain. They did a great job and they really know what they are doing!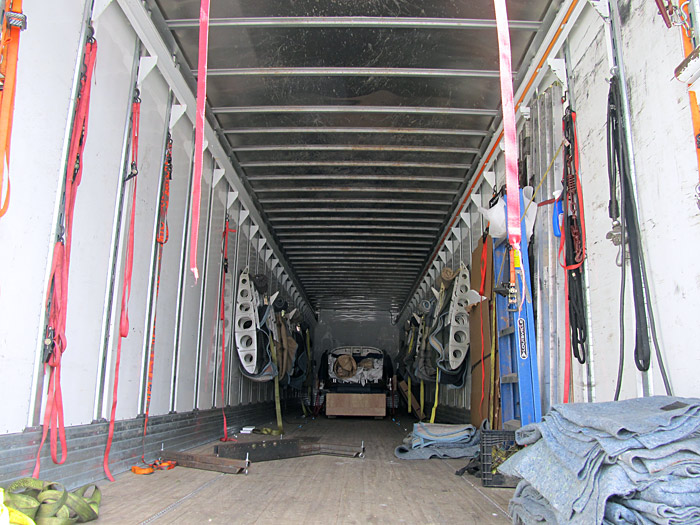 Here you can see our kits loaded on the truck. We were the fourth delivery that they made on this trip.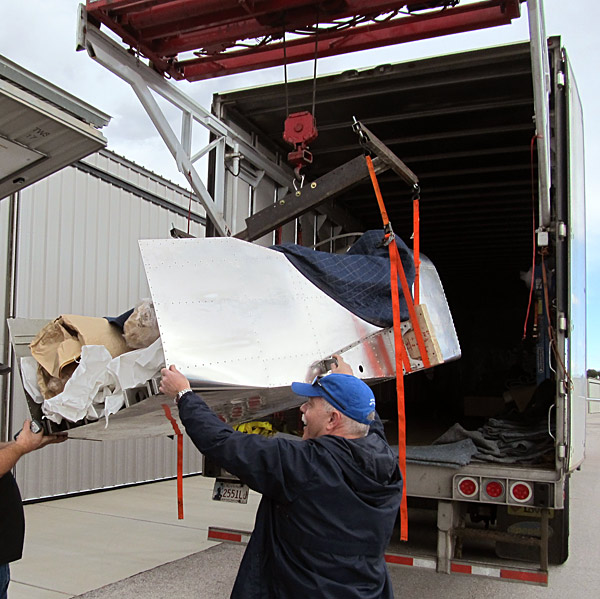 There is a hoist system built into the roof of the freight trailer.

The fuselage was offloaded using the hoist to set it down on a large dolly and we pushed it into the hangar...easy!

There were only three of us at the hangar to do the unloading: the driver, my wife, and myself. We had no problems.

*I wouldn't want less than three because the wings are unloaded by hand without the hoist and it would be very tricky to unload with only two present.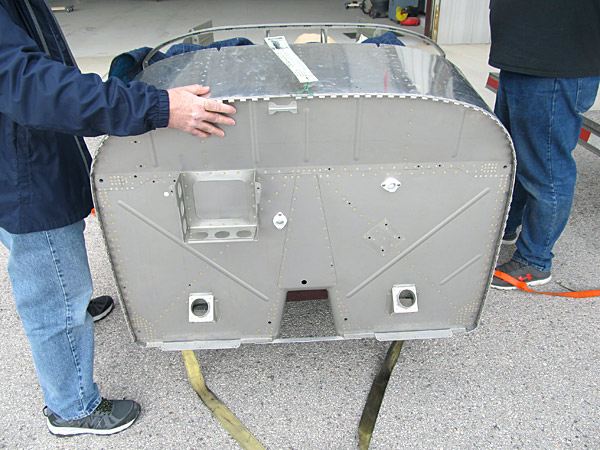 The fuselage was placed on a dolly that they had on the truck and we pushed it into the hangar.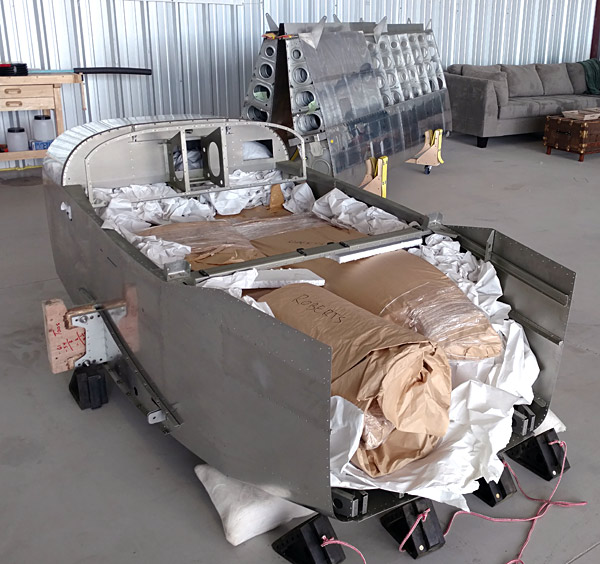 The Van's packagers take every advantage of space as you can see they stuffed the fuselage with parts wrapped in paper!

There was another large box offloaded which contained smaller parts, hardware, and of course the builder's manuals.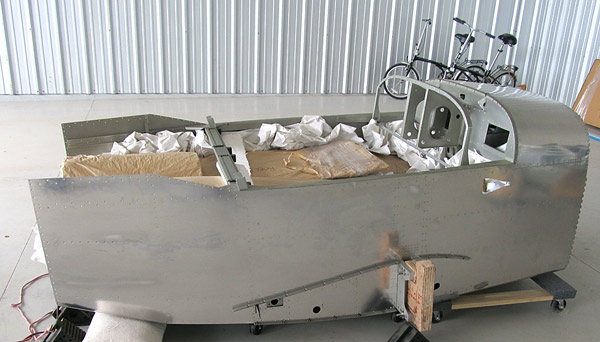 *You can see the box I was referring to in the upper right hand corner of this photograph leaning against the hangar wall.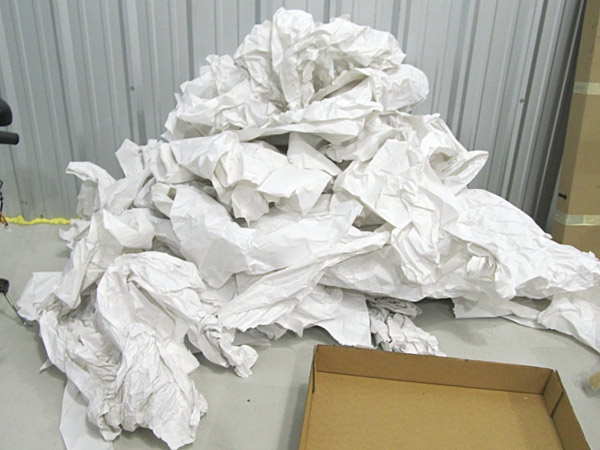 Now the unwrapping and inventory can begin!

This is one of the three mounds of paper that all of the parts were wrapped in.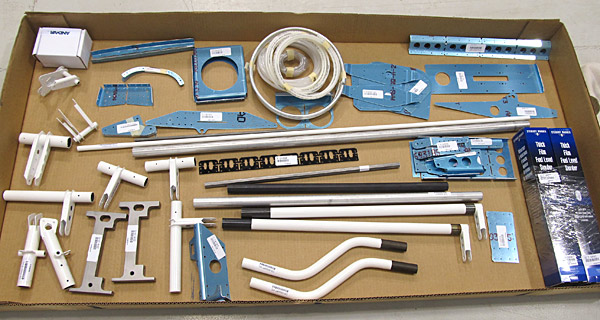 This is what was in the box...

*Make sure to check every scrap of paper!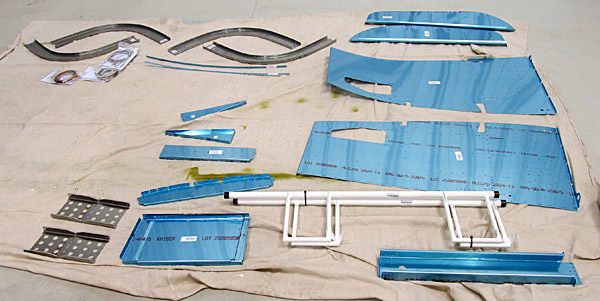 This was in the box too!

Better get more shelves...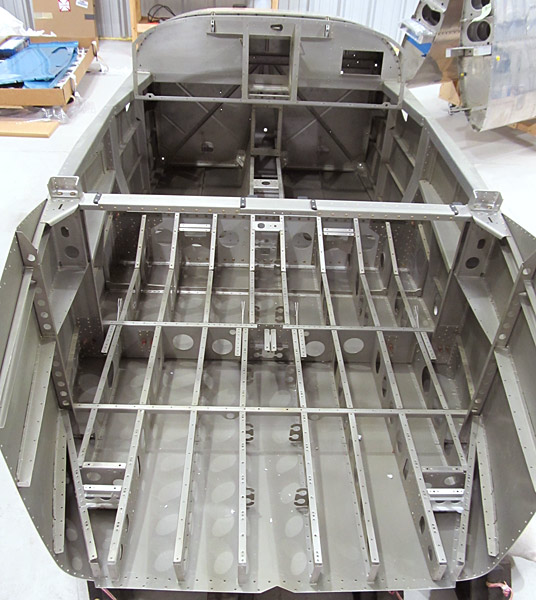 This is the fuselage after it was emptied from all of those parts

*The RV14 fuselage kit is only the forward half of the entire fuselage. The aft half or "tailcone" is built in the empennage kit.

According to Van's Aircraft these "Quick Build" kits are built so that they are universal and it is up to each individual builder to do (or undo) the items that pertain to tri-gear or taildragger models so be sure to go through the builder's manaul and check each step to see what is left to be done in order to complete the front fuselage section.