Landing Gear And Firewall Forward
Van's Aircraft offers several engines that can be used on the RV14A and RV14 aircraft. We will be using the Lycoming YIO-390 A3B6 standard engine of 210 H.P.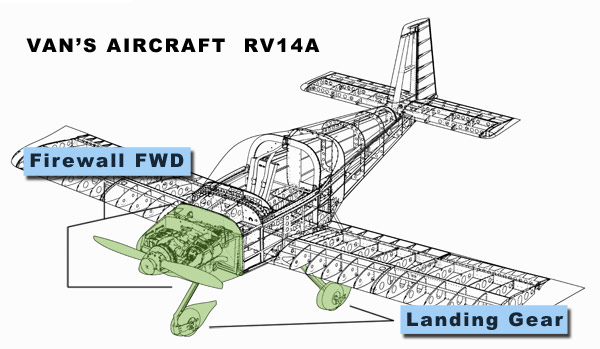 It took 1 year, 3 months to receive the finish kit which includes the engine mount, brakes, and landing gear parts.

Let's get started and put the fuselage onto the landing gear!